Every Girls' Best Friend
Hear how VOFINA has helped these ladies regain the joy of intimacy!
+ Read More
Meet The 5-Star Glow Enhancer
Millions have testified noticing fairer and younger-looking skin with just 2 capsules of AG-FACTOR™ a day.
+ Read More
The Perfect Duo For That Flawless Skin
Hear how Adeline overcame her cystic acne and scars with AG-FACTOR™ and PRAVENTAC™.
+ Read More
Get Inspired by #OCGlowSquad
A virtual space where our community shares their heartfelt journey with us.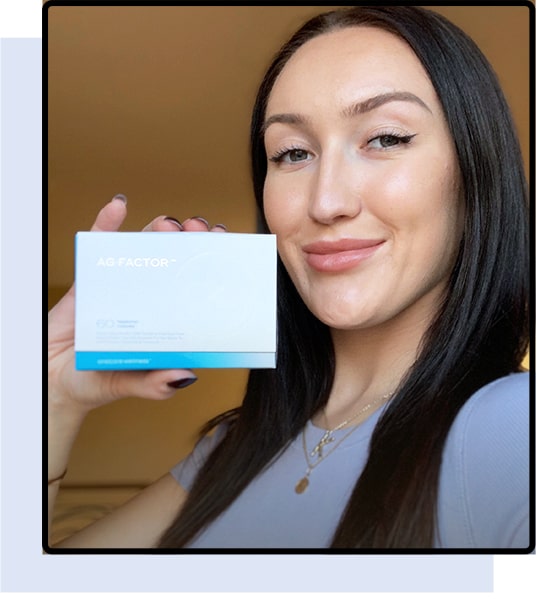 "Noticed my skin becoming fairer, and there're lesser wrinkles and dark eye circles too!"
"Within 21 days of consuming this duo, my hormonal acne and redness on my face has definitely subsided!"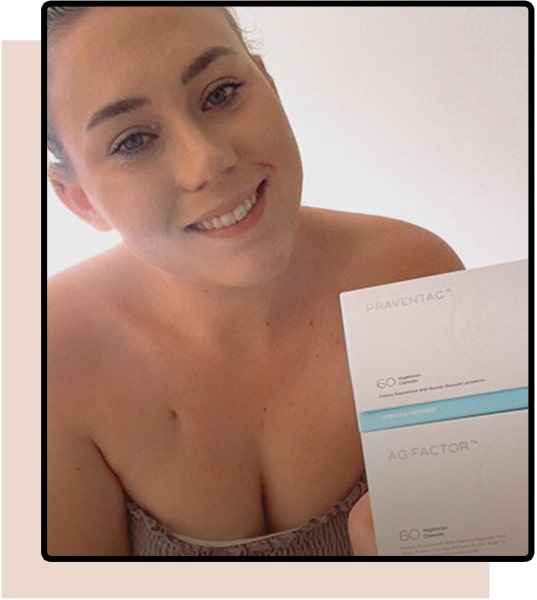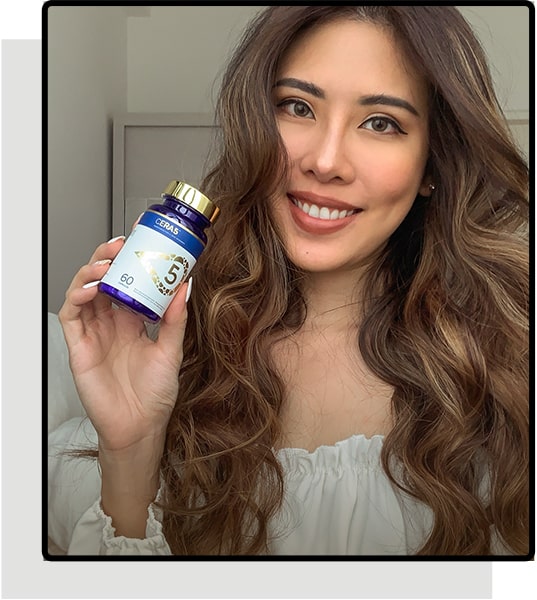 "After just 2 months, CERA5 solved my dry skin problem and I also noticed my skin is more supple and plump."
"After just 1 month, I saw significant changes especially on my muffin top, belly fats, and thighs!"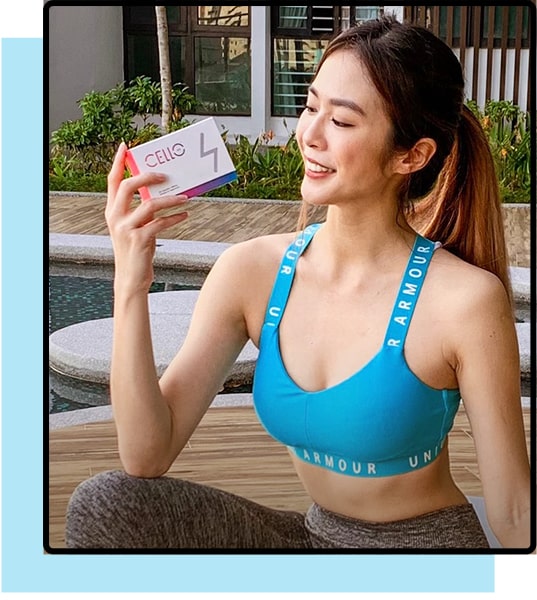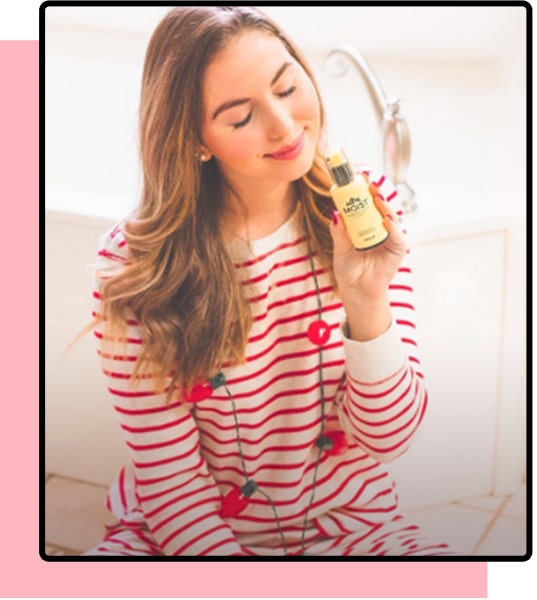 "My everyday go-to moisturizer! I noticed my skin becoming smoother, more supple, and less flaky!"
The Daily Saviour For Hair, Skin, Nails
Hear how the Squad reclaimed their spotless, youthful complexion from head to toe with just 2 capsules of AG-FACTOR™ daily.
+ Read More
Goodbye Cystic, Hormonal, And Back Acne!
See how the Squad conquered all types of acne with PRAVENTAC™ naturally.
+ Read More
One Drop Wonder To Beautiful Skin And Health
Hear how they achieved firmer skin and a healthier body with this antioxidant-rich tonic.
+ Read More
The Health Tonic Loved by Everyone
Hear why Sarah is loving MONIVITA™, the powerful antioxidant drink that goes beyond enhancing immunity to beautifying skin.
+ Read More
Experience Better Feminine Health With VOFINA™
Say goodbye to odour, discharge, and unwanted infection within 3 weeks!
+ Read More
Goodbye Acne And Scars
Listen to Chiew's journey in reclaiming his acne-free complexion with PRAVENTAC™ and AG-FACTOR™.
+ Read More
The acne on my face is almost gone thanks to Praventac and Ag-factor! My complexion is also becoming clearer, fairer and smoother after just 3 months!-Peggy Wong, 29
After trying Ag-Factor and Praventac, my acne has gone away for good!-Solomon, 24
Had a lot of breakouts on my forehead and chin but now it stopped breaking out thanks to Praventac-Nicki Certeza, 28
After the first month, I could see my acne stopped appearing and my skin looks brighter now!-Lim Chiew Thong, 23
CelloFIT not only keeps my body looking fitter than before, but it also improves my cholesterol level!-Janet Khoo, 33
I can finally enjoy intercourse without feeling dry and painful! Thank you VOFINA for keeping my V moist all day long.-Munirah Ibrahim, 35
Saw a drastic improvement in my pigmentation, dry, and sagging skin conditions-Carey Lai, 43
Noticed reduced freckles and pigmentation on my face. Skin tone also became slightly fairer-Gaylen, 35
I've seen my pores getting smaller, my acne reduced alot on my scheeks and scars lesser too!-Daisy, 32
Acne, blackheads, whiteheads all reducing and I've just ordered another 3 PRAVENTAC and 3 AG-factor!-Lisaminah, 31
Noticed my pigmentation and dark spots got lighter which really impressed me because I've been consuming for only 1 month!-Amyra, 28
I've tried so many lotions and moisturizers but none of them work like CERA5! Saw great improvements in terms of skin hydration and softness on my skin-Zhiny Ooi, 29
Customer Reviews
From Facebook
Very good product! I had very bad hormonal acne and praventac did improved my acne issue. I can see my pores are smaller than before too. Highly recommended 24th August, 2021, 12:00 am | 0 Like(s) | 0 Comment(s)

Ag Factor at it's best! Even the price is a bit pricey but it's worth it! 3 days of taking Ag Factor, acne is less dry and getting better. Glowing face, face is no longer dull, body skin is soft and smooth. the scars are fading. Less oil on the face, the skin on the body and the face is brighter and pink 😍 in love so much! so fluffy now! will repeat every month! 23rd August, 2021, 12:00 am | 0 Like(s) | 0 Comment(s)

I bought Praventac for my daughter who has been breaking out since she became a teenager. At first I do not know what to expect or whether this product can help her get rid of her acne. I have tried lots of skincare regimen for her but nothing works. Surprisingly after she consume Praventac for 3 weeks I noticed her acne started to dry out and her acne spots slowly fades away. I am so glad I found this supplement and so grateful that it helps my daughter to regain her confidence. 9th August, 2021, 7:24 pm | 0 Like(s) | 1 Comment(s)
Very effective.-MacademiaRose
Recommended and effective. I will repeat again.-Norashikin
The goods were received in very good condition. This is the second time I have purchased these items because I am very satisfied with this product. The delivery was very fast. The seller is truly the best. There's even a free gift. Highly recommended.-Azzaiahmad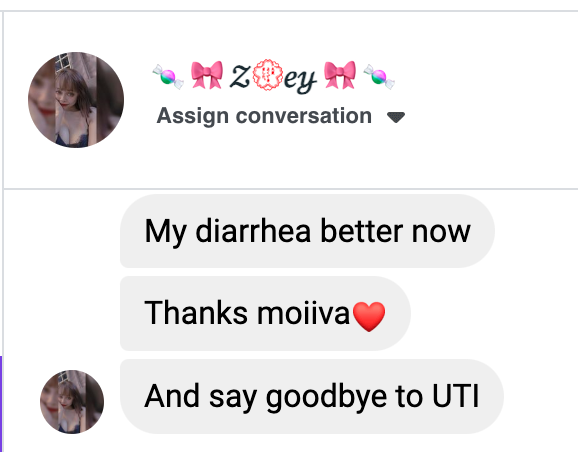 My diarrhea is better now. Thanks, MOIIVA, and say goodbye to UTI.-Zoey
My order arrived yesterday. Thank you, VOFINA. It's only a one-day process.-Jhona Tiudap
I'm thrilled with the results from CelloFIT! After just a few months of use, this product has made my weight loss journey easier and more effective than I ever imagined. Thank you for creating such an amazing solution!-汶泽
I've already tried...so far...my pimples have become less.-syiqahmohammad
I've lost 4kg in the first month of taking these.-Sharyn Folker
My acne has reduced quite a bit. I'm on my second box of PRAVENTAC now. I just purchased AG-FACTOR and am waiting for delivery.-shar.ki.la.16
Skin starts improving during the 2nd month of consumption.-naim26129
After 1 and a half months of consumption, my skin is getting smooth. My first 3 boxes were bought by my husband. This time, I bought it for myself. The service from the seller was excellent. They replied to my chat immediately and explained all I needed with a clear explanation. And yes, they gave free gifts. It has good packaging and looks luxurious. I will buy more at this shop. Thanks.-mynameiszita