A Feminine Choice
VOFINA™ contains 20 billion smarter probiotics and prebiotics that assist in the restoration of the good natural bacteria (Lactobacillus) and maintain an optimal pH level to promote vaginal health.
Maintain
A Healthy
Vaginal pH
Eliminate
Vaginal White
Discharge
Relieve Vaginal
& Urinary Tract
Infection
Relieve
Itching &
Burning
Eliminate
Unpleasant
Vaginal Odour
Enhance
Lubrication &
Firmness
Holistic Care For Your Feminine Health. This Pro+Prebiotics formulation helps to support intimate wellness and inspire women to reclaim womanhood.
The Key Regulator Of The Vaginal Environment. From morning showers to evening plans, VOFINA™ keeps our V fresh all day long!
The Importance of

Vagina Health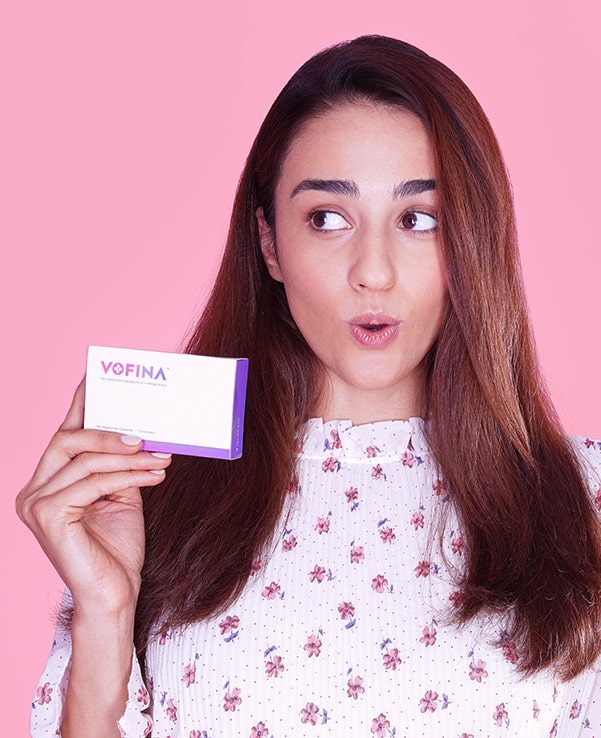 The Importance of

Vagina Health
Vaginal health is an important part of a woman's overall health. Vaginal problems can affect fertility, desire for sex and ability to reach orgasm. Ongoing vaginal health issues can also cause stress or relationship problems and impact self-confidence.
In one Health.com poll, 47% of women admitted to ignoring a health problem because of embarrassment and this often contributes to a bigger problem. However, you must know that you're in the company of millions of women around the world. It's time to be aware of your feminine health. VOFINA™ is here to accompany you through so that you can finally be confident and feel your best!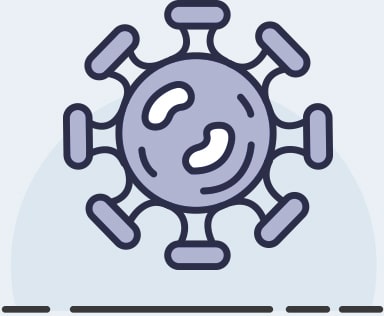 Bacterial Vaginosis (BV) is the leading cause of vaginal odor, discharge and itching. BV is an infection caused when too much of the bad bacteria change the normal balance of bacteria in the vaginal. It occurs when pH is unbalanced.
Symptoms of BV
Unpleasant
Odor
Vaginal
Itching
Vaginal
Discharge
Discomfort
In The Vagina
The medical name for the cause of vaginal odor is BV and it is the most common vaginal infection in women between the ages of 15-44. Some other causes of BV have been linked to factors such as having a new sex partner or multiple sex partners, imbalance pH levels and douching. BV can increase your chances of getting an STD. BV may also affect women who have never had sex. On average, 1 out of 3 women suffers from vaginal odor in a year. These same individuals can sometimes experience vaginal odor up to 10 times per year.
Urinary Tract
Infection
UTI typically occurs when bacteria enter the urinary tract through the urethra and begin to multiply in the bladder.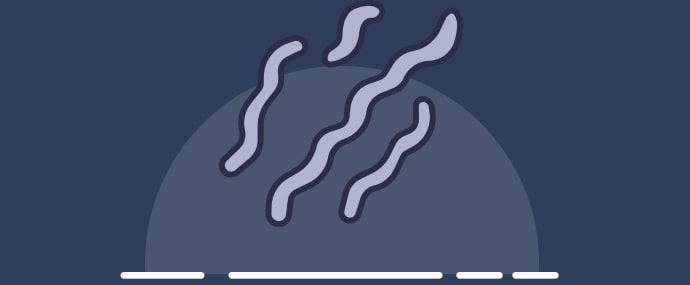 UTI is an infection in any part of your urinary system (your kidneys, ureters, bladder and urethra). Women are at greater risk of developing a UTI than men. Doctors typically treat UTI with antibiotics but it has side effects.
Symptoms of UTI
Persistent urge to urinate
Burning sensation when urinating
Unusual colored and smelling urine
Pelvic pain
Yeast
Infection
Vaginal yeast infection often occurs when the vaginal area is moist, has an imbalance of good bacteria and in contact with irritating chemicals.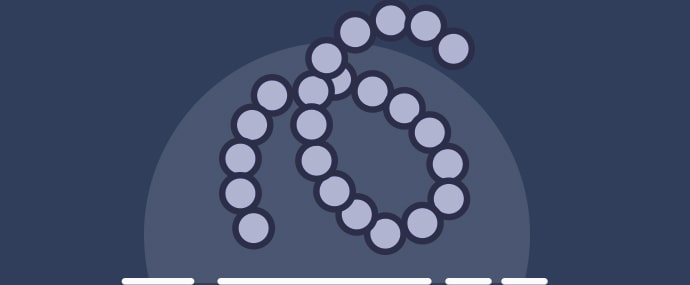 Vaginal yeast infection is caused by Candida albicans and is very common among women affecting up to 75% of women at some point in their lifetime.
Symptoms of Yeast Infection
Vaginal discharge
Vaginal itching
Burning sensation during urination
Pain during intercourse
Why Vaginal
pH Balance Matters?

Neutral
At this optimum pH level, the vagina contains a balance of necessary bacteria and some yeast cells to act as a barrier from unhealthy bacteria.
Alkaline
When vaginal pH has become too alkaline, it provides the perfect environment for unhealthy bacteria to multiply which may cause an infection.
Healthy Vaginal Acidity
pH balance matters because the health of your body, skin, and vagina health are directly linked to maintain the right balance between acidity and alkalinity.
A higher alkaline pH promotes the growth of Candida or fungus that leads to yeast infections. Other types of vaginitis, like bacterial vaginosis (BV), are also caused by pH imbalance. Hence, our body functions and looks best in a middle-ground pH level.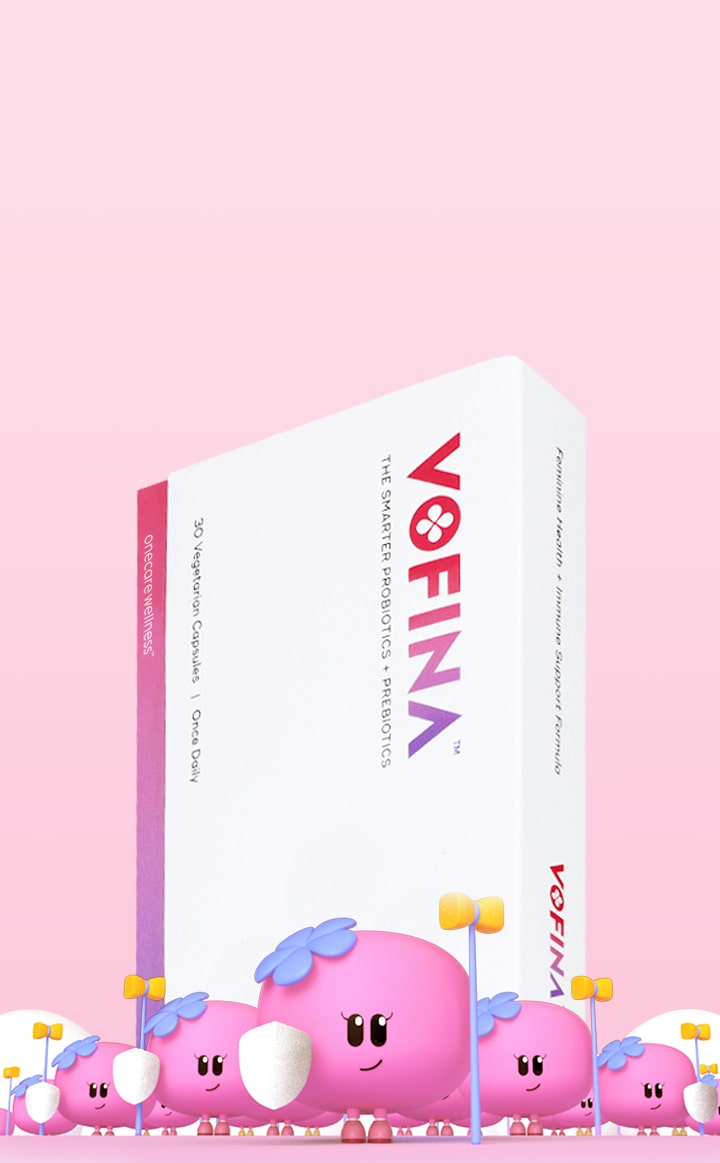 What is douching?
Many women resort to douching to get rid of unpleasant odor but it does
more harm than good.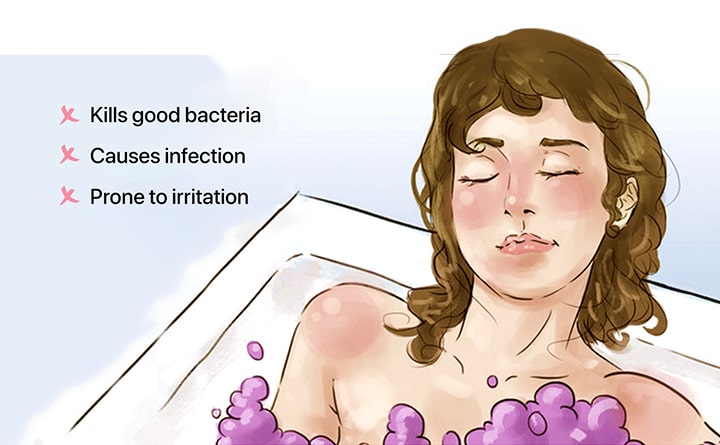 Why douching is not recommended?
The chemicals used in vagina douche may kill all forms of bacteria. This will lead to an infection forming after douches because there will be no good or bad bacteria left. Also, the vagina isn't meant to absorb harsh chemicals which can lead to irritation and soreness of the vaginal wall.
The American College of Obstetricians and Gynecologists (ACOG) have said that douching can increase the risk of infections such as:
Vaginal infection (bacterial vaginosis)
Pelvic inflammatory disease (PID)
Pregnancy complications
Cervical cancer
Should You Take VOFINA™?
Are you always concerned about the smell you have below?
Do you find it annoying that your friend below distracts you because it itches?
Do you hate it when you keep getting the monthly vagina pain/discomfort?
If you say "YES" to most of the above, then it's a sign that you have an imbalance pH levels in your vagina and you should start taking VOFINA™
Unique For
Each Woman,
Loved By All
Lactobacillus, yeast, and other bacteria are all naturally present in your body, an optimal vaginal health occurs when there is a healthy balance of these elements.
VOFINA™ is clinically shown to provide healthy probiotic lactobacillus that works with your body to balance yeast and bacteria. When consumed daily, you can take control and help maintain vaginal flora at an optimal level.
Goodbye To Vaginal Odor,
Discharge And Itching In Just

3-7 Days With VOFINA™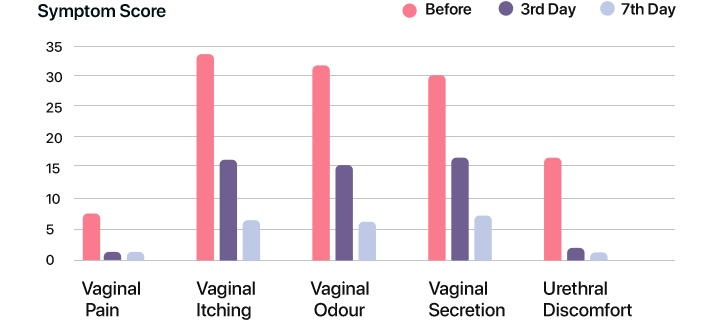 The women reported by the 3rd day, there was a significant reduction (55%) in the severity and frequency of vaginal itching, odour, discharge, and discomfort.
Research carried out to determine VOFINA™ effectiveness on infection was performed with 30 women with different types of vaginal infection and were given 2 capsules a day for 1 week.
How Soon To See Results?
Results can be seen as little as 3 days!
48 hrs
The bacteria starts to clean your vagina, eliminating odor and discharge.
1 Week
The vagina should smell normal and discomfort should subside.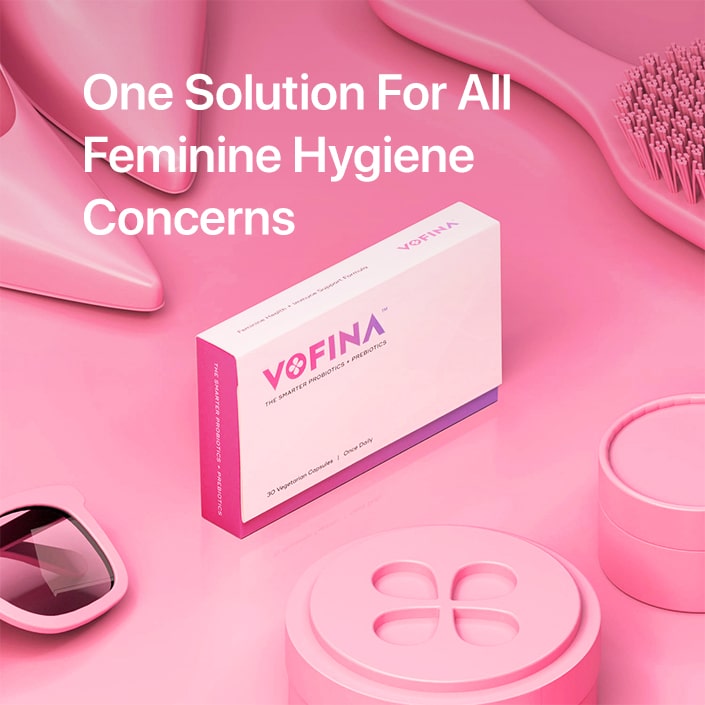 Customer Reviews
From Facebook
Product Safety
Your Safety
Is Our Priority
• Gluten-Free • Clinically Proven Ingredients • Non GMO • Lactose-Free• Manufactured in a GMP Certified Facility • Sodium-Free
Suitable for Vegetarian
All the key ingredients are derived from plants
Colostrum|Colostrum's immune-boosting protein immunoglobulins have potent antibacterial, antiviral, and anti-inflammatory properties, combating harmful agents and alleviating symptoms associated with vaginal infections such as Bacterial Vaginosis (BV) and Urinary Tract Infections (UTI). It also promotes the healing of mucosal tissues, helping to maintain a stronger and more resilient vaginal wall.
Proprietary Probiotic Blend|Rich in Lactobacillus Rhamnosus and Lactobacillus Acidophilus with 83 billion CFU to maintain the vagina's acidic environment, inhibiting the growth of pathogenic bacteria and balancing the vaginal microbiome. Thus addressing the root cause vaginal infections and eliminating the most common symptoms like unpleasant odor, abnormal discharge, itching, and burning sensation.
Prebiotic|The Prebiotic Fructo-oligosaccharides provide food for probiotic growth, which helps maintain healthy vaginal flora and environment. Additionally, it fortifies the immune system to combat existing vaginal infections and prevent a recurrence.
Serving Size: 1 capsule

Serving Per Container: 30 capsules

| Amount Per Serving | % Daily Value |
| --- | --- |
| Colostrum Powder [Standardized up to 80% of protein contents and 26% of Immunoglobulins (igGs)] | 350 mg⁺ |
| Proprietary Probiotic Blend | |
| -Lactobacillus Acidophilus LAC-361 (50 billion CFU) | 50 mg⁺ |
| -Lactobacillus Rhamnosus GG (33 billion CFU) | 50 mg⁺ |
| Fructo-oligosaccharides (FOS, as Prebiotic) | 30 mg⁺ |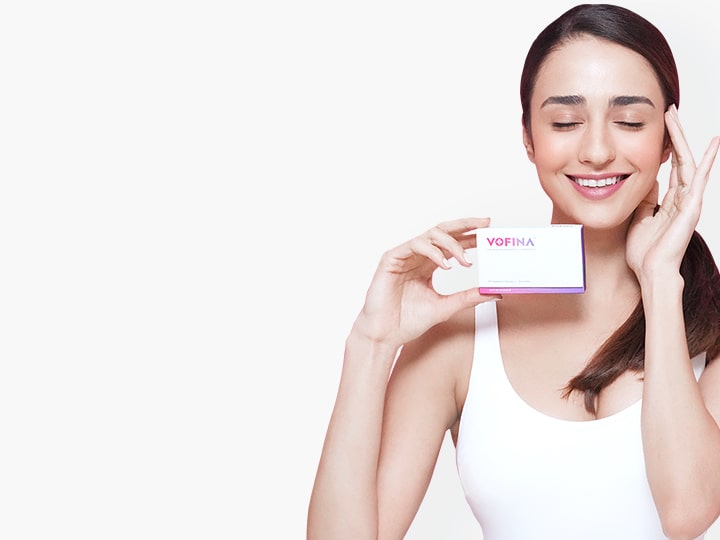 Buy VOFINA™
Spend More, Save More.
Savings Up to 13%!
Choose Your VOFINA™ Package.
Or Choose Your Beauty Bundles.
From USD 60.00
Please choose your package or bundle